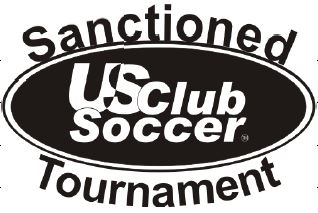 Copa Madera
September 4-5, 2021
(Teams will compete in Fall, '21 formats)
We plan to provide you with an affordable and high quality event and look forward to your participation.

The tournament is open to teams of all ages and levels, U7-U19 and now expanding to Over 19!

Games will be played in Redwood City. If the registration exceeds the Redwood City fields capability to host, neighboring towns fields will be used.

Features
3 games guaranteed
2-day event
Trophies and medals for 1st and 2nd place
All matches will be played on high quality turf fields
No parking or admission fees
Coaches with multiple teams will have conflict-free schedules, guaranteed!
Tournament Formats, Game Lengths & Fees:
| | | | | | | | |
| --- | --- | --- | --- | --- | --- | --- | --- |
| Age | Birth Year | Format | Game duration | Max/Game Roster Size | Ball Size | Referees | Price |
| U07-U09 | 2012-10 | 7v7 | 2x20 min | 18/14 | 4 | 1 | $425 |
| U11-U12 | 2009-08 | 9v9 | 2x25 min | 20/16 | 4 | 3 | $550 |
| U13-U19 | 2007 and older | 11v11 | 2x30 min | 26/18 | 5 | 3 | $695 |
Application Deadline: August 15, 2019
Acceptance notification: August 18, 2019
Late Application Penalty: $100
Withdrawal Penalty: $200 after deadline. After acceptance, whole registration is forfeited.
Credentials: Any registration passes are accepted - USYSA, USCS, etc.
Guests: 5 for 7v7, 6 for 9v9 and 7 for 11v11
---
Rules - 2019
Applied Teams - 2019
---
Hotel Information
Copa Madera is a 'Stay and Play' tournament for traveling teams.


Madera Roja Futbol Club has partnered with RoomRoster to provide accommodations software for our tournaments. The RoomRoster system allows your team to stay at the hotel of your choice. The only requirement is that all reservations are made through this tournament management software.
• Book any hotel in the local area that has availability
• Current online rates or better with preferred group rate guarantee
• Team block courtesy hold; no credit cards when blocking
• No signing hotel contracts, no hidden charges
• Small reservation deposit now; pay balance at check-in
• Tournament App to manage your reservation
After tournament registration, an account is created for each team in the Official Booking Channel, RoomRoster. The Team Manager/Rep is emailed their account login link to begin the hotel booking process. When the Team Manager/Rep selects the team hotel, a unique team member link is created and can be emailed to each team member to create their own reservation within the block.
For Team Managers/Reps looking for assistance in creating a block of rooms, please email teamsupport@roomroster.com to begin working with the Travel Team Coordinators now.
Please do not hesitate to contact the Support Team by dialing 1-888-723-2064 or support@roomroster.com should you have any questions or require any assistance during the hotel booking process.
---
Sponsors
---
CaptainU
Providing recruiting services for college bound athletes.
---
Subway Sandwiches
Providing nourishment to our referees throughout the day
---
Shave Ice
Cool down with a refreshing icee at our only officially sponsored vendor.
---
2017 Information
Red Morton Map

Schedule/Results - 2017
Rules - 2017
Check-in info

When - TBD
Where - TBD
What:
Team roster – USCS official roster or CYSA Gold Rod.

Valid Player Passes. Must have 2017/2018 passes.

Medical release form for each player, with an original signature by a parent or guardian

Guest/Loan forms for the guest player(s)
We look forward to reviewing your application!
mrfctournaments@gmail.com