Winter Turf
January 13-14, 2024
Schedules and Results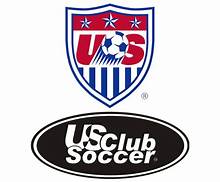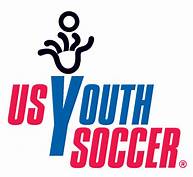 Welcome to the 2024 Madera Roja Winter Turf Soccer Tournament!
The tournament is open to Boys and Girls teams of all levels aged U08-U19.

All games will be played in Redwood City on all-weather surfaces.
Accepted teams and brackets (2023)
Schedules/Results (2023)
Rules (2023)

Our event offers...

Trophies and medals for 1st and 2nd place teams in all divisions
3rd Place game for all the divisions of 8 or more teams
Top quality fields - 100% of the games will be played on high quality all-weather fields.
Tournament check-in on same day as first game
Coaches with multiple teams will have conflict-free group play schedules - guaranteed!
No parking fees
No entry fees
Outside food permitted
Friendly at-venue marshals to assist
Customer service oriented, responsive Tournament Director and Staff - ON SITE!

Tournament Formats, Game Lengths, & Fees:
| | | | |
| --- | --- | --- | --- |
| Age | Format | Game length | Fee |
| U08-U10 | 7v7 | 2x20 minute halves | $500 |
| U11-U12 | 9v9 | 2x25 minute halves | $650 |
| U13-U19 | 11v11 | 2x30 minute halves | $750 |
| | | | |
Discounts available for returning teams.

Payment is by credit or debit card, only.
Application Deadline: December 10, 2023 (Early bird)
Application Deadline: December 24, 2023 (Regular fee)
Acceptance notification: by December 28, 2022
Late Application Penalty: $50
Withdrawal Penalty: $200 after December 24 or entire fee ANYTIME after being accepted.
Credentials: Any registration passes are accepted - USYSA, USCS, etc.
Guests: 5 for 7v7, 6 for 9v9 and 7 for 11v11
Check-in
At the field where your first match is played, one hour prior to kick-off
Accommodations
Madera Roja has partnered with RoomRoster to handle all accommodations for teams or participants looking for overnight hotel options. RoomRoster has worked closely with the Tournament Director to provide the best options on amenities, value and location at team-friendly hotels. Use THIS LINK to arrange your rooms.
The RoomRoster Event Support System is a convenient online web and mobile application built to help traveling teams select and manage their team hotel for a tournament.
RoomRoster has pre-selected Official Tournament Hotels in order to provide teams with the best options on value, location and amenities. All TRAVELING teams (from 80 miles away) attending the Madera Roja Winter Turf Tournament are expected to book their accommodations through the RoomRoster system as a condition of acceptance.
After tournament registration, an account is created for each team in the RoomRoster Event Support System. The Team Rep is emailed their Team Rep account login link to begin the process. When the Team Rep selects the team hotel, a unique Team Member link is created and emailed to the Team Rep to forward to each Team Member who use that link to add themselves to the Team and confirm their room at the Team Hotel.
Team representatives should feel free to contact RoomRoster Support either by phone at 1-888-723-2064 or by email at support@roomroster.com.
---

Archive
We look forward to your team joining us!
Contact -
mrfctournaments@gmail.com